Make us your social value partner
In modern bids and tenders, Social Value is becoming increasingly important. By being able to showcase that you make tangible commitments toward promoting positive Social Value, you will be in a much stronger position with buyers.
Ultimately, it measures the positive value businesses create for the economy, communities, and society. Businesses can use these insights to tell a powerful brand story.
How can it help your business?
Maximises the impact you can create

Gain competitive advantage and win business

Gain/strengthen funding and contract applications especially with the public/social sector
How can working with us help you deliver Social Value?
As a charity, delivering social value outcomes are part of our core. By partnering with us, you can a demonstrate genuine commitment to social value as we address:
Employability, training and skills development
Social skills, confidence, team work, work placements, CV and interview skills
Excelling in education
Health and wellbeing of the wider community
Economic development versus the cost of exclusion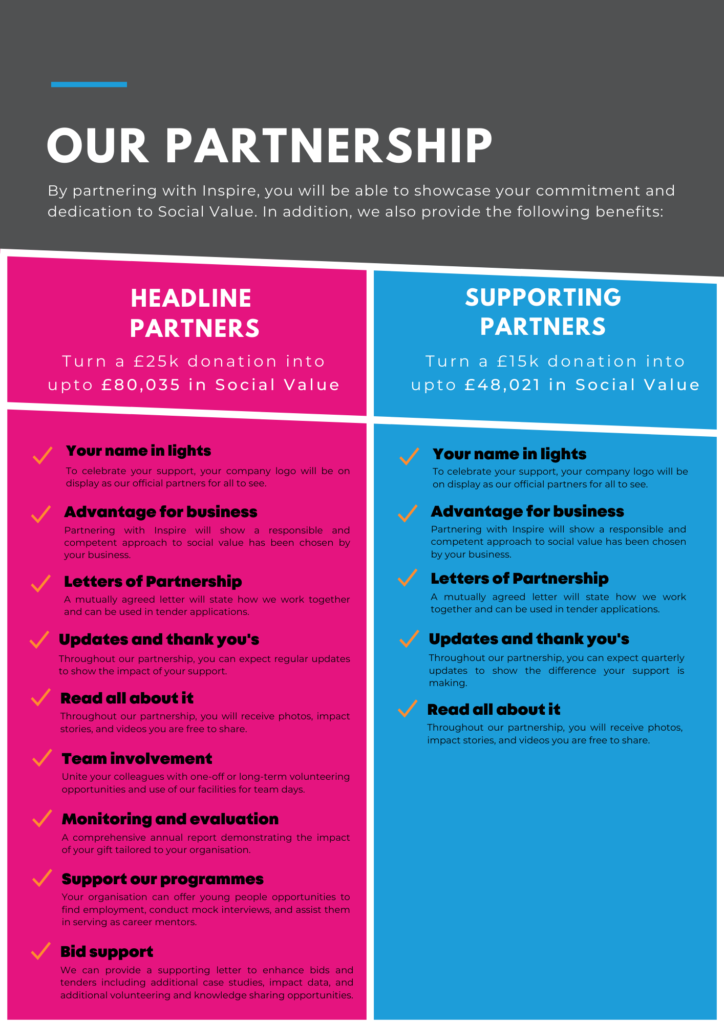 Want to know more about how we can help with your Social Value?
Email Zehra at Zehra.Faruki@inspireyouthzone.org