The Easter Holidays are back and that means only one thing… so is our Easter Holiday Club!
As the HaF coordinator for the entirety of Chorley, we have ensured that hundreds of children have had access to multiple fun, safe environments with a range of activities AND hot nutritious meals – completely free of charge.
Not only that, we've doubled our Scran Van efforts heading further out in the community to provide free evening meals and engaging with young people out and about.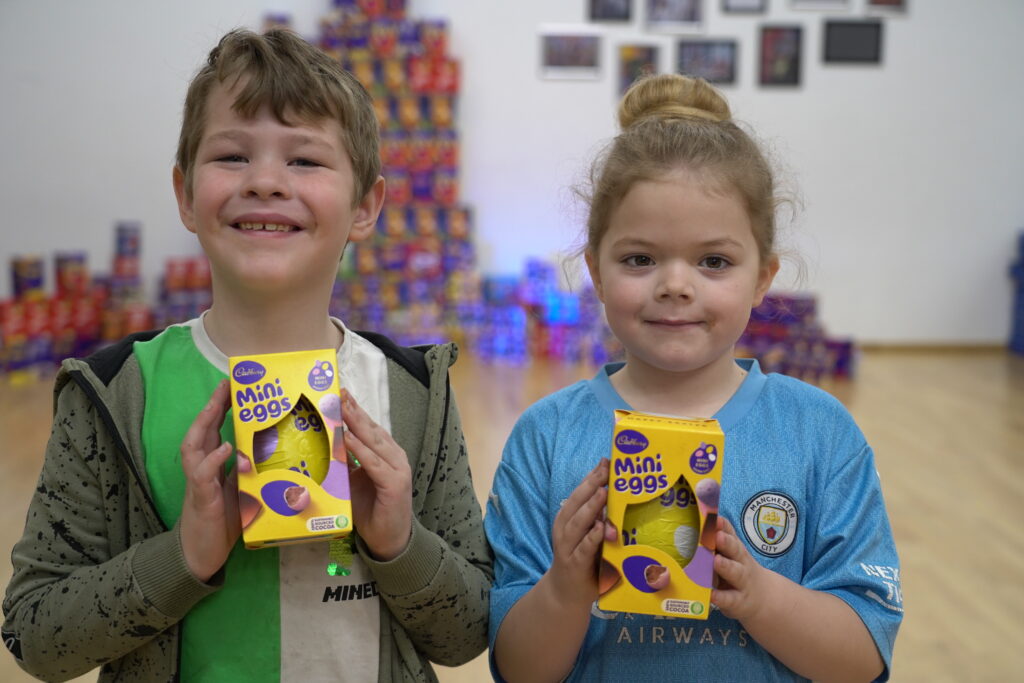 PLUS, thanks to some of our incredible army of supporters, today we were able to give our holiday club attendees an egg-tra special treat. Ensuring that every child has yummy, scrummy chocolate to enjoy on Sunday, we've given out hundreds of eggs! 
A huge thank you to everyone at TVS, Secure Contracting NW, Bell Group, Brysdales, S & S Northern, Asda (Chorley), Ryans Accountants, Andrew Porter and ARW Wealth Management for your donations. Thanks to you we have some VERY happy faces hopping home today.
Special thanks also goes to Bills Tattoos for being our egg'pert judge in our colouring competition and providing such an incredible prize and gift for all who took part… we wish we could have entered ourselves!
Check out some of the highlights of today below 💚