Inspire teams with Cadent Gas to find the Nation's favourite Slow-Cook recipe!
This year, our young people from Inspire Youth Zone have teamed up with Cadent Gas for a social media business takeover across the North West to find the Nations favourite Slow Cook recipe!
With rising living costs affecting us all did you know slow cooking can be both the most cost effective and environmentally friendly way of cooking – helping to save both money and the environment.
Throw into the mix you can also often use cheaper ingredients, leftovers and cook meals in bulk and it's easy to see how the low energy use of the slow cooker will be crucial in helping families across the UK in the months ahead.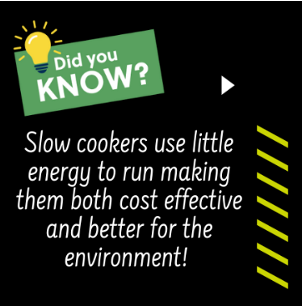 Tell Us Your Favourite Slow Cook Recipe…
Whether it's a tasty stew, homemade bread, or a hearty sticky toffee pudding our young people need your help to discover the Nation's favourite slow cook recipes. From June 2022 to March 2023 Monthly nominated recipes will then be prepared and cooked by our young chefs in their very own learning kitchen before donating their meals to our friends at Chorley Help the Homeless.
Social Media Takeover…
Want your business to get involved? We're on the lookout for organisations across the North West to get involved today. Find out more by emailing our Head of Partnerships: Karen.Hunter@inspireyouthzone.org
Coming Soon…
With so many fabulous recipes on their way, check back soon and discover our new virtual cookbook packed full of the Nation's favourite slow cooked makes.