SPOTLIGHT ON ONE STOP HIRE, HEADLINE SPONSORS FOR OUR GREEN TIE BALL!
We are one week away from hosting our Green Tie Ball, kindly sponsored by One Stop Hire.
The last 5 years have been challenging, we witnessed and assisted to the impact of a global pandemic and financial crisis on our communities most vulnerable families. We thank and are truly moved by the support of all our sponsor's in our mission of empowering young people to reach their potential. This event will highlight some of our Young People and the work we do.
 As headline sponsors, One Stop Hire have made the event possible, but as an organisation they have done so much more!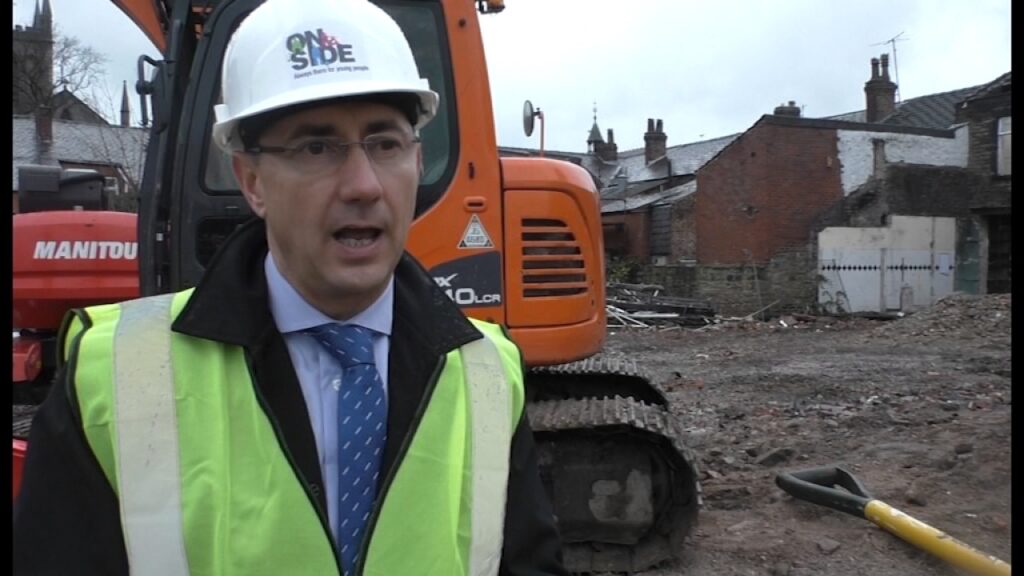 Where do we start with One Stop Hire? Steve Hitchen has been a part of Inspire from the start and his unwavering support and the support of the team from One Stop simply means the world.
Janine Blythe, Chief Executive at Inspire Chorley Youth Zone had this to say, "We are so proud to be affiliated with such an incredible business for the last 6 years. One Stop Hire have been avid supporters since Inspire was only an idea. As a charity, we rely on fundraising in order to continue our work with young people, your support directly benefits thousands of young people and help them to reach their full potential."
She continued, "We thank One Stop Hire for continuing to back our growth and challenges through the pandemic and currently through this financial crisis that has affected countless families."
Over the past 6 years, they have donated over £150,000, supported our events, and been a driving force in our ability to transform young lives.
Steve said "I was first introduced to the Onside charity when my father in law Martin Ainscough asked me to help him with some projects at the Wigan Youth Zone which opened in 2013. I worked with the enterprise group & with the help of my FD we mentored a group of kids to the national semi-final of the Young Enterprise schools competition with a business called, Cookie Mad."
Steve continues, "The last 5 years since opening have flown by & as hard as its been with Covid & now the cost of living crisis due to the war in Ukraine I know that without our wonderful Inspire, many young peoples lives would have been far harder."
As a charity we're so honoured that we're able to create mutually beneficial relationships with organisations like One Stop Hire whose values align directly with ours. As a locally based business, they support their local community, back their local people, and help improve the lives of the next generation.
We look forward to a night of celebration, great food and even better company as we come together to help raise funds for Inspire Youth Zone.
Want to get involved? There's so many ways you can! Simply head to https://www.inspireyouthzone.org/support-us/ to find out more or email our Partnerships team at Partnerships@inspireyouthzone.org.