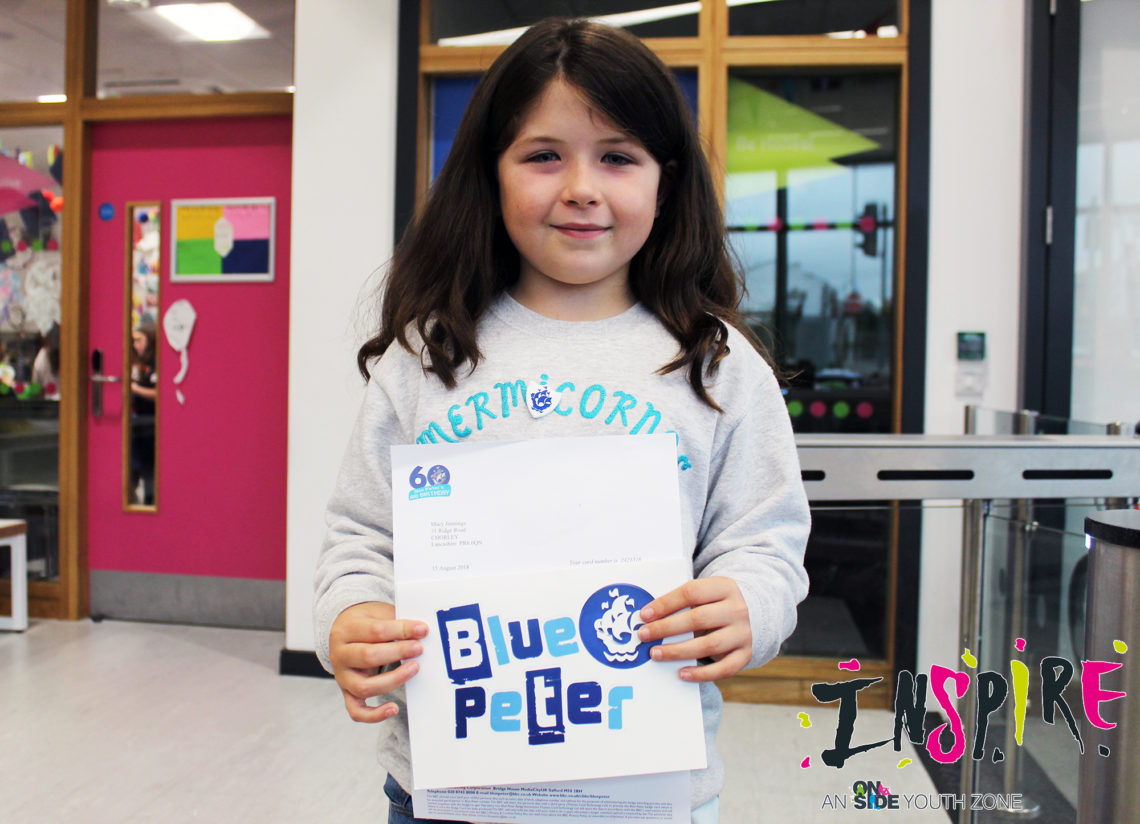 Macy Jennings, junior member at Inspire Youth Zone, wrote to CBBC's Blue Peter, explaining how much she loves Inspire and how great she thinks Inspire is for Chorley and it's young people, and they were so impressed, they wrote back!
Since opening in May 2018, Inspire has registered over 4,000 members made up of young people aged between 8-19yrs (25yrs with additional needs) and clocked in over 6,000 visits in August alone.
Macy wrote and sent the letter with the hope to raise awareness of Inspire to the Blue Peter team and much to her delight, they wrote back with kind words of encouragement.
As well as receiving a letter in response, she was also awarded a coveted Blue Peter badge which she pins to her jumper with pride. The badge admits her free entry into over 200 Blue Peter Badge attractions across the UK, including zoos, theme parks and castles.
We spoke to Macy about the letter she sent, and she was ecstatic to let us know that it spoke predominantly about Inspire.
Macy loves attending junior sessions at Inspire and will continue to do so in the future. She hopes to climb the Blue Peter badge ranks, all the way up to the fabled Diamond badge. With her writing already being noticed and acknowledged by Blue Peter, could we have a budding journalist in our ranks?
We're all incredibly proud of Macy, as she is a member who is a credit to the charity and valued by her friends and all of the staff at Inspire. Keep up the amazing work Macy!