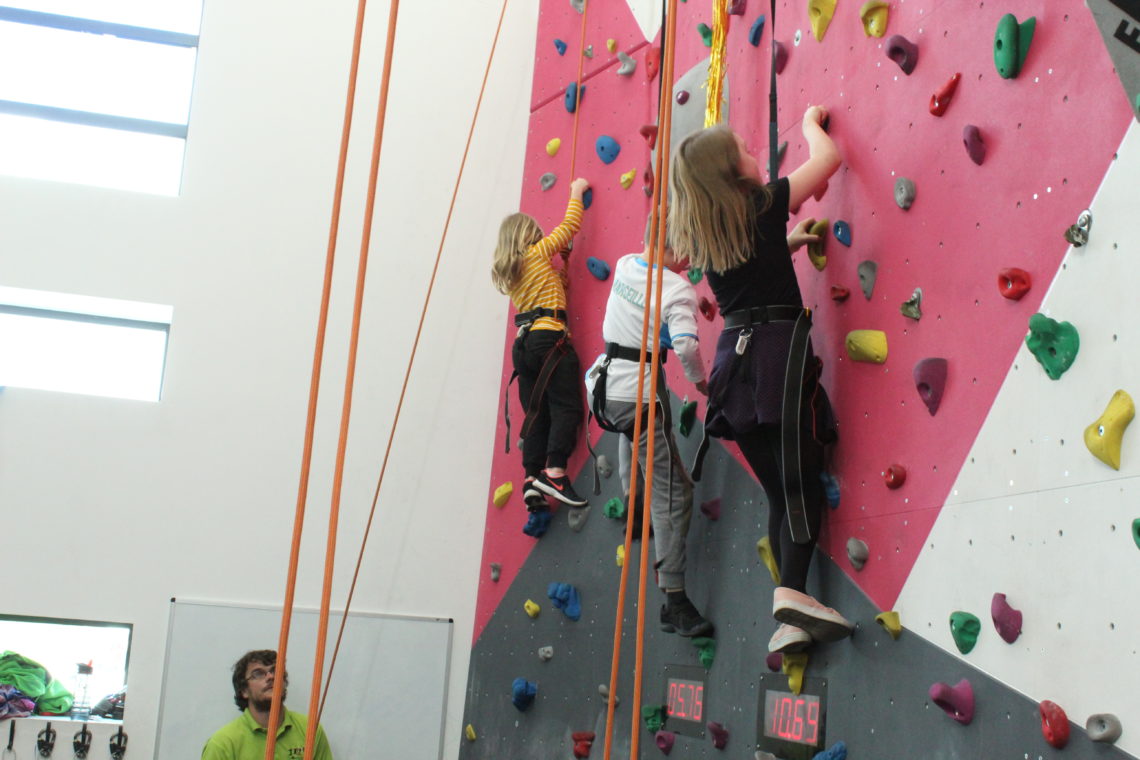 New stats released by Inspire, Chorley Youth Zone and Lancashire Constabulary confirm a 49% decrease in youth anti-social behaviour across Chorley since the opening of the Youth Zone in May 2018.

Inspire Youth Zone received a phenomenal 75,000 visits from young people since opening its doors.
Children's charity Inspire, Chorley Youth Zone is welcoming news from Lancashire Constabulary that youth anti-social behaviour in the town has almost halved since opening its doors in May 2018.
The new statistics released by Lancashire Constabulary confirm a 49% reduction in nuisance and criminal behaviour by young people and praise Inspire, Chorley Youth Zone for their incredible efforts, investing in the futures of thousands of young people who call Chorley home.
In the charities first year, the hugely popular Youth Zone registered over 5,400 young members, a phenomenal reach of 1-in-3 young people in the Chorley area and almost double the amount of young people who were initially anticipated to attend.
Open when schools are closed, the Youth Zone provides 100+ activities each week for all young people, regardless of ability or disability.
Activities are themed around sharing skills, building confidence and creating positive experiences which Inspire believes has been crucial in gaining the respect and trust of young people and encouraging them away from unsociable behaviour.
In addition to the Youth Zone staff, their dedicated team of volunteers have made a tremendous difference in the offer to young people in Chorley donating over 10,000 hours combined in the children's charity's first year.
Police-driven initiatives have also contributed to the reduction of anti-social behaviour across Lancashire as a county however, Chief Inspector of Lancashire Constabulary, Gary Crowe, praised Inspire Youth Zone for their contribution to the Chorley community.
"We are delighted to see the success of the Inspire Youth Zone and how it has positively influenced the lives of young people from across Chorley.
"It has demonstrated that giving young people access to leisure and education opportunities gives them the chance to channel their energies positively for the benefit of the wider community.
"The reductions in youth anti-social behaviour speak for themselves and we are proud to continue to work closely with the Chorley Inspire Youth Zone and Chorley Borough Council."
On hearing the latest statistics Janine Blythe, Chief Executive of Inspire, Chorley Youth Zone said: "We're thrilled to hear the official statistics from the Lancashire Constabulary surrounding the reduction of youth anti-social behaviour and as a children's charity passionate about investing in thousands of young people who call Chorley home, we're delighted to see the knock on effect of our work benefitting both the young people we support and the wider community who generously support us.
"The whole of Chorley should be hugely proud of our young people who are proving with the right encouragement, support and positive role models that aspirations can be raised and that their time can be spent in a more purposeful way creating a better community for both now and Chorley's next Generation."
With running and delivery costs at Inspire, Chorley Youth Zone costing £1 million each year the independent children's charity, is hugely reliant on the generosity from the public and private businesses, across Lancashire, to support and raise funds for over 90% of their costs.
If you would like to help create both happier, safer and healthier young people and a community the whole of Chorley can be proud of by supporting and fundraising for Inspire, Chorley Youth Zone contact their Head of Fundraising Karen.Hunter@inspireyouthzone.org
 Take a look back over some of the incredible statistics we saw in our first year!