[column width="1/1″ last="true" title="" title_type="single" animation="none" implicit="true"]
Young people are now ready to ride in style as Inspire Youth Zone's minibus receives an eye-catching vinyl wrap finish by Buckshaw village based, Wraps and Tints.
Vehicle wrapping & window tinting specialists, Wraps and Tints were inspired to get involved in supporting Chorley's new Youth Zone, after the 9-seater mini bus was generously donated by Chorley Group just a few weeks ago.
Working in collaboration with Chorley Group, Wraps and Tints were delighted to deliver the mini bus to the Youth Zone yesterday where the new eye-catching branding was revealed.
Jonny Burke, wrapping specialist at Wraps and Tints said: "We have worked with Chorley Group for a long time and were delighted to collaborate with them on this project in support of Inspire Youth Zone. The Youth Zone is a fun and vibrant place for the town's young people and the new colourful vinyl wrap definitely reflects this."
Adam Turner, Sales Director at Chorley Group said: "Wraps and Tints are passionate about what they do and we knew they would be the perfect local company to get involved in this project. The mini bus looks fantastic and we could not be prouder to put this worthwhile charity on the road."
Janine Blythe, Chief Executive at Inspire said: "The mini bus will really enhance our offer, we already have a number of trips and tournaments lined up for our members to enjoy. We'd like to say a big thank you to Wraps and Tints for doing such a fantastic job on branding the mini bus and of course a huge thank you to Chorley Group for the generous donation of the mini bus – it will certainly be put to good to use!"
Inspire Youth Zone is open to young people aged 8-19 and up to 25 for those with a disability, 7 days per week for just 50p per visit. Offering over 20 activities per night including sports, arts & crafts, music, dance, drama, media and much more.
As a charity the Youth Zone relies on donations in order to offer young people somewhere to go, something to do and someone to talk to. To discover ways in which you can support Inspire then please contact Sara Eltman on 01257 228888 or email sara.eltman@inspireyouthzone.org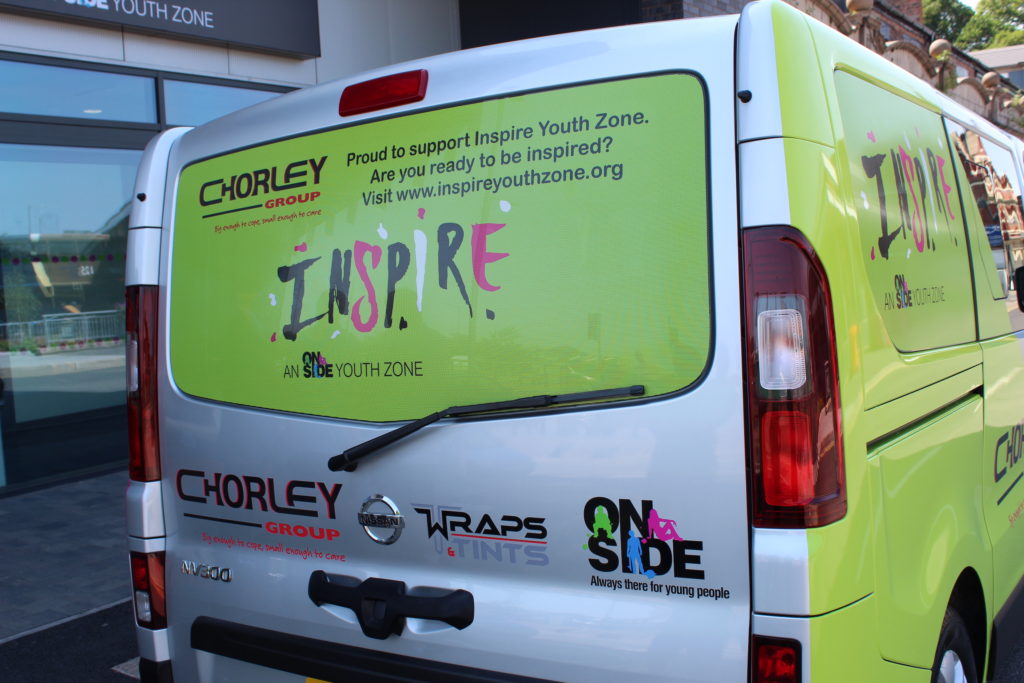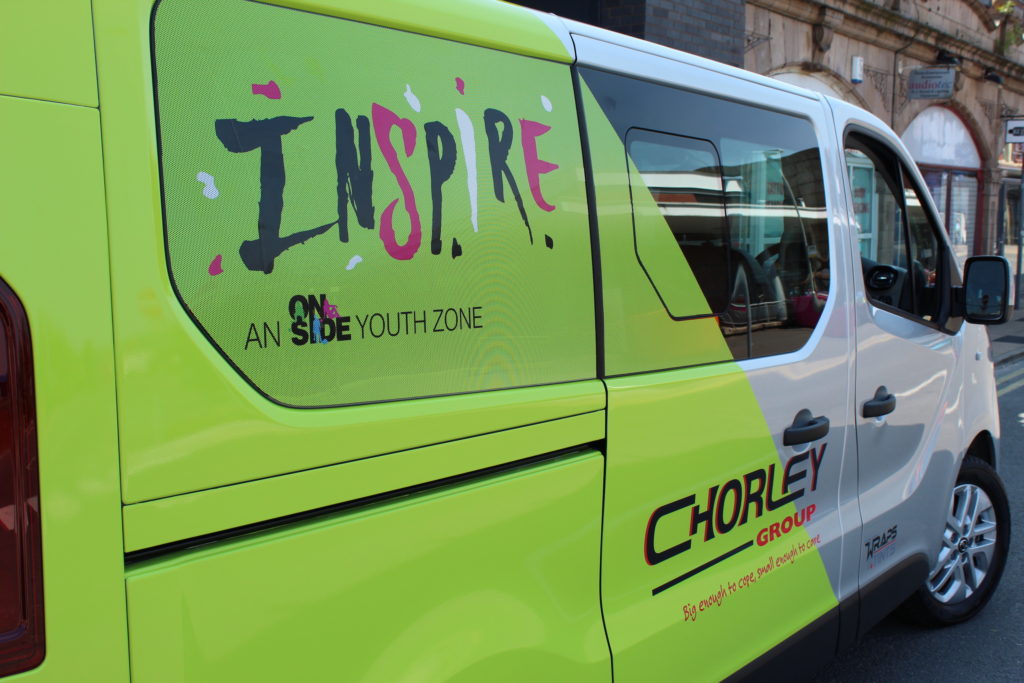 [/column]