Chorley's Youth Zone is set to benefit from a fully equipped pottery studio – after an incredible £105,000 was raised at auction thanks to the FiredUp4 campaign.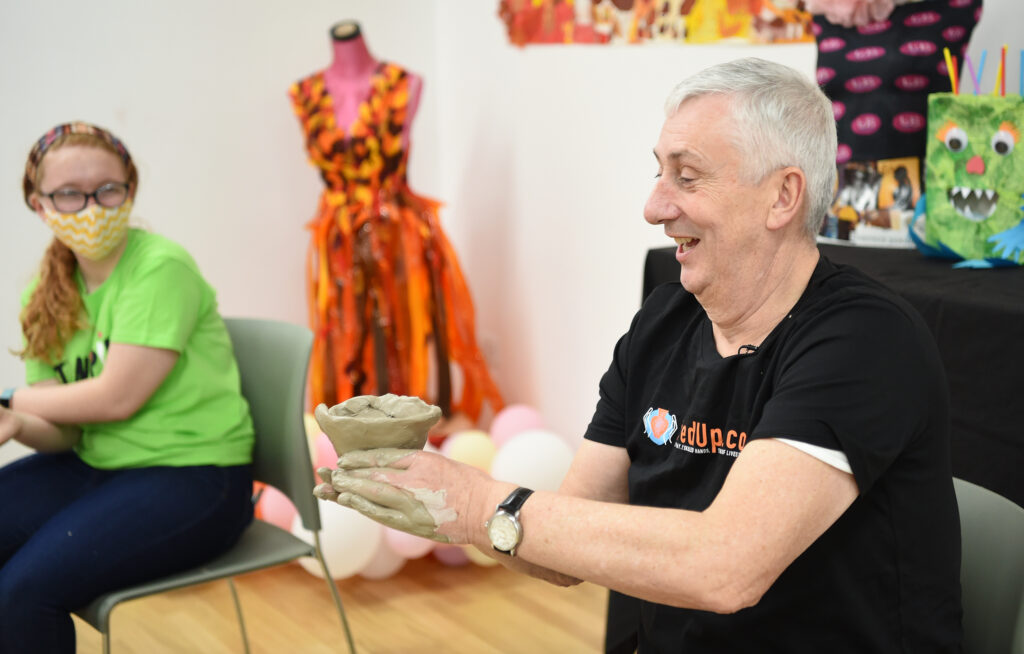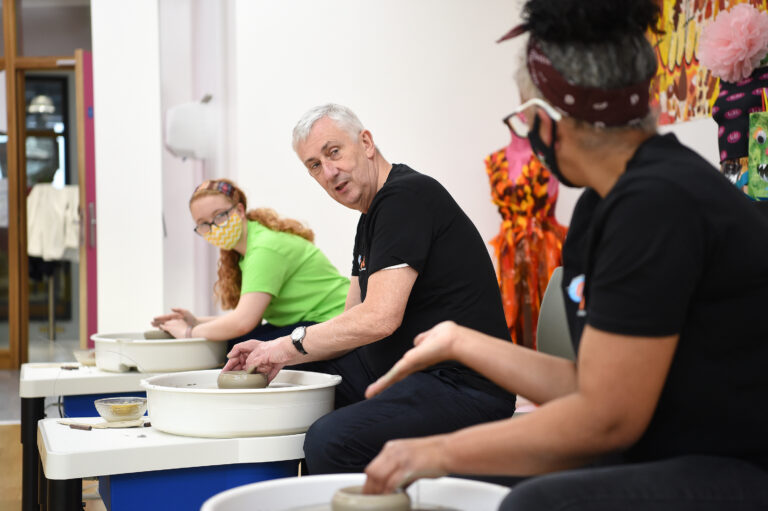 The campaign – backed by Sara Cox, Jonny Vegas and Sir Lindsay Hoyle – was developed in partnership with world-leading ceramicist Kate Malone MBE and brought together the uniquely crafted pieces from renowned potters. Each of the 33 items was sold at the online charity auction, and the final total when the hammer came down was £105,182.
All proceeds will go towards equipping pottery studios and the training and supplying of staff in two Youth Zones in the North West – Chorley and Wigan – who are both part of the OnSide Youth Zones network.
Inspire Youth Zone Trustee and Founder Patron, Neale Graham, said: "We are incredibly thankful and absolutely blown away to have received such phenomenal support for the FiredUp4 project, thanks to the incredible generosity and spirit of Kate Malone, her wonderfully talented friends and the many bidders who not only purchased beautiful pieces of art but in doing so will inspire a new generation to explore the world of pottery.
"It's been a very difficult year for many, but despite this Inspire Youth Zone has continued to support thousands of local young people through incredibly difficult circumstances and we can't wait to share with all our children and young people this wonderful news as we look forward to a brighter future ahead."
Kate invited the following leading artists to participate: Alison Britton, Akiko Hirai, Andrew Wicks, Anna Silverton, Anna Barlow, Annie Turner, Barnaby Barford, Bouke de Vries, Carol Mcnicoll, Chris Keenan, Clive Bowen, Dylan Bowen, Enrique Perezalba Red, Edmund De Waal, Felicity Aylieff, Fernando Casasempere, Hitomi Hosono, John Ward, Roger Law, Jennifer Lee, Julian Stair, Kate Daudy, Lisa Hammond, Magdalene Odundo, Malene Hartmann Rasmussen, Natasha Daintry, Nicola Hicks, Sara Flynn, Tommaso Corvi-Mora and Walter Keeler.
The sole aim of this campaign is to make pottery accessible to young people so they can experience the therapeutic benefits it brings. Each year Inspire needs to raise £1.1 million to provide activities and support thousands of young people.
Inspire, on Chapel Street in Chorley, offers everything from indoor climbing and sports, to dance and drama, with over 20 activities on offer each and every night. The purpose-built facility, which opened just over two years ago, continues to offer somewhere to go, something to do and someone to talk to for young people aged 8-19 for just 50p per visit.
To show your support, please donate here.
We had the privilege to have Kate Malone M.B.E join our members for a very special Zoom clay class! Our members cannot wait to have access to clay!