[column width="1/1″ last="true" title="" title_type="single" animation="none" implicit="true"]
Local charity Inspire Youth Zone provided free healthy prepared meals for struggling families across Chorley during this current lockdown with thanks to EverythingCommunity.
Since the start of January, the Food For Families initiative at Inspire Youth Zone has prepared and served a total of 5,232 hot meals and sandwich packs. This initiative wouldn't be possible if it wasn't for the incredibly kind donations from our local business community and from organizations such as EverythingCommunity. Over the project, Inspire Youth Zone has supported over 35 families regularly.
With their support of a £1000 donation, Inspire could grow to their provision of free meals to those who found this situation difficult. This incredible donation has gone a long way in helping the hundreds of people that use the free meals service.
The provision of free meals follows a number of new initiatives Inspire Youth Zone has introduced during the pandemic including the distribution of over £6,000 worth of food vouchers to school children during December alone and providing over 1,200 bags of personalised shopping to shielding Chorley residents in the Summer.
"Without communities you have nothing, but with a community we have everything" a sentence that is the foundation of what EverythingCommunity stand for. Using ethical business practices, in a company built with positivity at the heart of its culture, our goal is to share this passion with the wider community helping to create awareness, to support communities, and swapping a business card for smile as positivity costs nothing!"
Paul Rowlett – Founder
[/column]
[column width="1/2″ title="" title_type="single" animation="none" implicit="true"]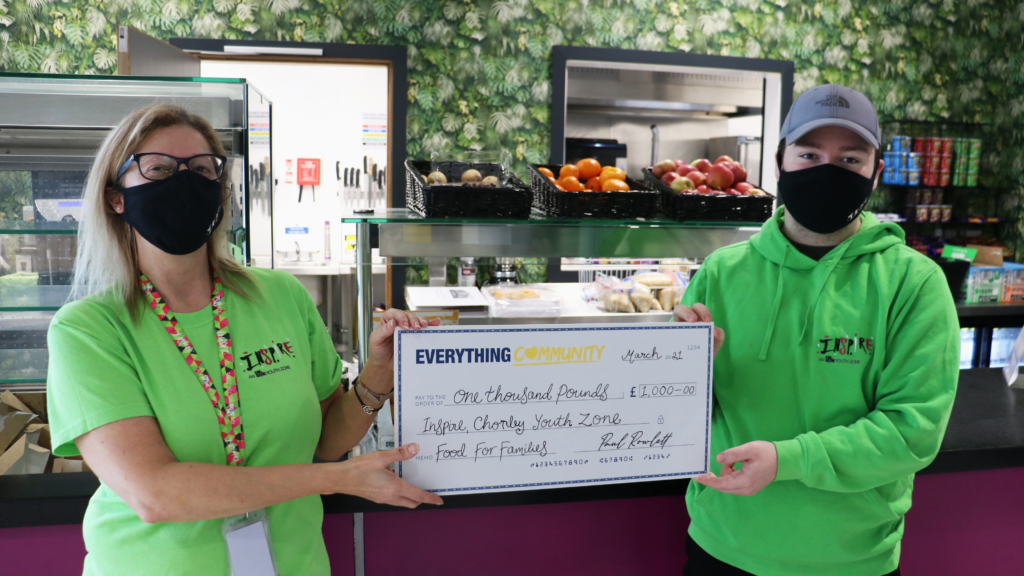 [/column]
[column width="1/2″ last="true" title="" title_type="single" animation="none" implicit="true"]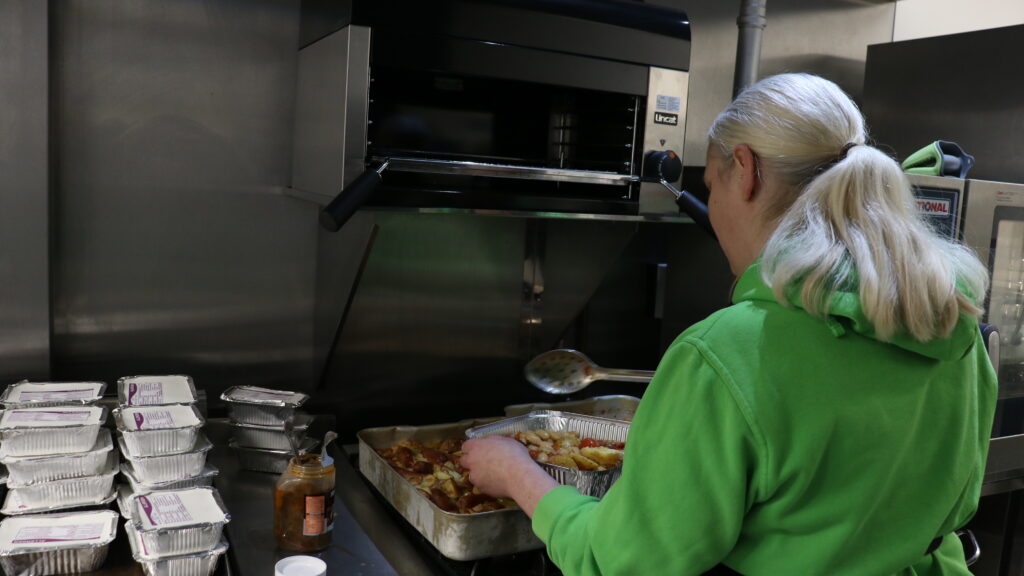 [/column]
[column width="1/1″ last="true" title="" title_type="single" animation="none" implicit="true"]
The 4 ways in which EverythingCommunity can help are:
Grant Applications
Throughout the year we give to community organisations and charities the opportunity to receive a grant from EverythingCommunity to help support their project. We know that every little bit helps, and our grant application is just one way we want to help local communities. All you need to do is apply through our 'Join Us' form and we will be in contact
Request Free Business Support
We know that running an organisation or charity comes with many hurdles and spinning plates with fundraising projects to communication updates, so why not let us help you along the way. Our team can help with business advise, social media management, digital solutions and much more, simple 'Join Us' today and we can start to support you.
Monthly Networking Events
A community can emerge in many forms and EverythingCommunity takes pride in connecting individuals and business, leaders and experts through our networking events. If you want to be part of our networking community and attend future events, just 'Join Us' and you will receive updates of topics and events.
Free Monthly Competitions
We always like to make things fun and interesting, so we have introduced a free monthly competition for all EverythingCommunity members. Our free prize draws will range from fundraising products to content creation, business help to even more cash prizes. 'Join Us' to be eligible for our monthly competitions – Good luck!
If you've got a story to tell about your community project and require help, we'd love to hear about it and enter you into the listing for our monthly give away. Just head to everythingcommunity.org, fill in our request form or email hello@everythingcommunity to tell us a bit about yourself, your story and what help you may require.
https://www.instagram.com/everythingcommunityorg/
hello@everythingcommunity.org
Tel: 01162989092
[/column]