[column width="1/1″ last="true" title="" title_type="single" animation="none" implicit="true"]
One of the UK's youngest companies bags top prize at Manchester Trade Fair.
A group of Chorley's brightest young people entered their small team into the Young Enterprise programme in October 2018 and finally launched their first product earlier this month.
Young Enterprise is the UK's leading enterprise and financial education charity reaching over 250,000 young people every year, making the connection between school and the world of work, enabling young people to develop the knowledge and attitudes they need to succeed.
The company formed at Inspire Youth Zone, named Düdle, are an eco-friendly and UK based company that prioritises the environment, creativity and efficiency in their range of products.
They meet at the Youth Zone twice a week for a board meeting and a product development session, which regularly becomes an exercise in organising their future fundraising events, gathering market research and constantly tweaking their business plan with every next big idea.
Their first product, designed as part of their business range, is a desk pad that reduces waste paper in the workplace by replacing sticky notes, note pads and scrap paper with a handy, reusable, wipe-clean desktop note-taker.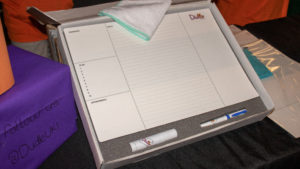 The project runs across 9 months and the young team's calendar is full from start to finish with a wealth of events that incorporate fundraising, strengthening the companies' brand, judging from Young Enterprise officials and constructive feedback from business leaders.
Düdle were able to design and purchase their first batch of products, set up their own website and sell over 500 shares in their company after a pitch at Inspire's business breakfast in their first 3 months of existence.
With all of this in place, their attention turned to the biggest events of their career so far.
In anticipation of meeting a number of business leaders at UCLAN during a "Dragon's Den" pitch hosted by Young Enterprise this month, the group also had to simultaneously prepare for a trade stall the following day at the Trafford Centre in Manchester, competing against other registered teams.
The team was split into two different task groups – one to lead the business pitch at UCLAN and the other team to lead on the Trade Fair at the Trafford Centre for which they won the Best Product/Service Stand Award.
Emily Hodgson, 13 years old and Managing Director of Düdle, chairs the board meetings on Wednesdays and opened their pitch to UCLAN's Dragons.
"It's been a crazy few days organising for the two events and making sure our product got over the line.

"Jacob, Morgan, Aadam, Alice, Izzy, Ellie, Aliyah and Kian have all been so fantastic in their preparation and hard-work, and to come away with an award from the Trade Fair has us all over the moon!"
After impressing the Young Enterprise judges at both events, the Düdle team from Inspire Youth Zone – among some of the youngest applicants in the competition – have continuously exceeded expectations and furthered their claim as leaders of the UK's future workforce.
Ryan Powell, Youth Work Manager at Inspire Youth Zone and Centre Lead for the Young Enterprise provision is pleased to see the group smashing the stereotypes of their generation.
"There's been a lot of talk about the future workforce in the UK with suggestions around their lack of focus and tendency to shy away from hard work.
"What I have seen in this team of young people couldn't be further from this. They're dedicated to their company and have worked so hard to ensure their dream of manufacturing this product becomes a reality."
The future for these young people is clearly bright and the next step in their journey is to pitch their business to the Young Enterprise panel in the hope of reaching the National stage of the competition, with the international stage closely following that should they progress.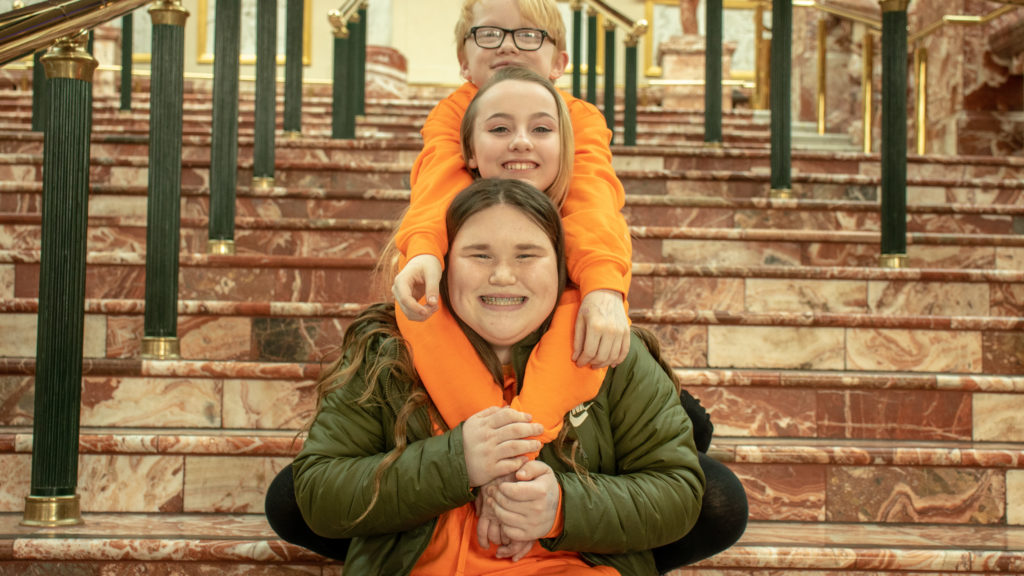 [/column]