[column width="3/4″ title="" title_type="single" animation="none" implicit="true"]
Andy Turner MBE, Chairman of Chorley Group, climbed over 17,000ft in his bid to raise £50,000 for local children's charity Inspire, Chorley Youth Zone.
On the morning of 14th October Andy completed his journey to Everest Base Camp after 6 full days of climbing, trekking and acclimatising to the gruelling conditions of the world's tallest mountain.
Andy has been preparing for his Everest Challenge since June walking thousands of miles in the process, while fundraising alongside his tough training schedule.
After smashing his original fundraising target of £25,000, Andy increased his fundraising target to ensure Inspire, Chorley Youth Zone raised much needed funds.
Today, with donations still pouring in, he has raised over £41,000 to support Chorley's next generation and remains hopeful that this figure will continue to climb to the stunning heights of £50,000.
"I am so incredibly proud that I've made it!" Andy said when he called his closest contacts on a satellite phone from Everest Base Camp.
"The thing that kept me pushing through the pain and the hardest moments of my challenge was the young people of Chorley that I was doing all of this for.
"Now I've completed my challenge, I hope people will help me to reach my goal of £50,000 for this incredible charity!"
Throughout the climb one participant was rushed from the group via emergency rescue and another two participants were taken to hospital, succumbing to the cruel conditions of Everest.
However, Andy pressed on through the challenge to reach his goal, fighting exhaustion and altitude sickness along the way.
Janine Blythe, Chief Executive of Inspire Chorley Youth Zone, said: "Andy Turner is one of the most inspirational people we know and this challenge only further cements that.
"I have spoken to Andy every day during his challenge and I can tell you that it was unbelievably tough, and yet despite that, he was never going to give in and would have crawled to the top if he'd had to!
"The money he has raised will make a huge difference to young people in Chorley and enable us to continue raising aspirations and providing our thousands of members with something to do, somewhere to go and something to do.
"A huge thank you to Andy from all of the staff and young people from Inspire Youth Zone – you are our hero!"
If you'd like to support Andy's cause, you can visit www.andyeverest.co.uk and donate today.
[/column]
[column width="1/4″ last="true" title="" title_type="single" animation="none" implicit="true"]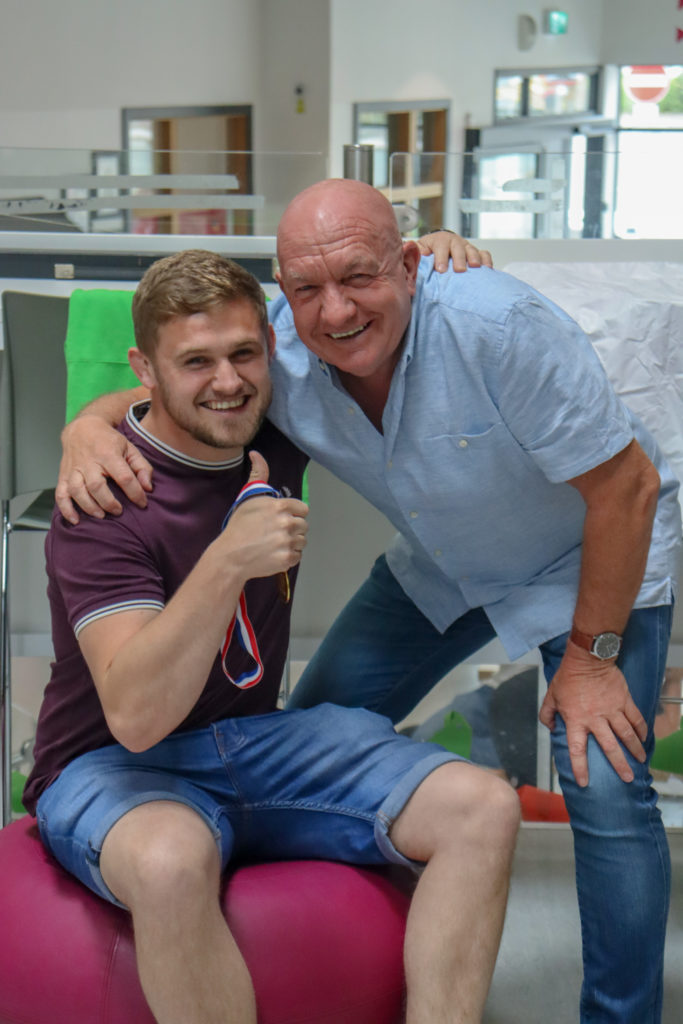 [/column]
[column width="1/1″ last="true" title="" title_type="single" animation="none" implicit="true"]
[/column]