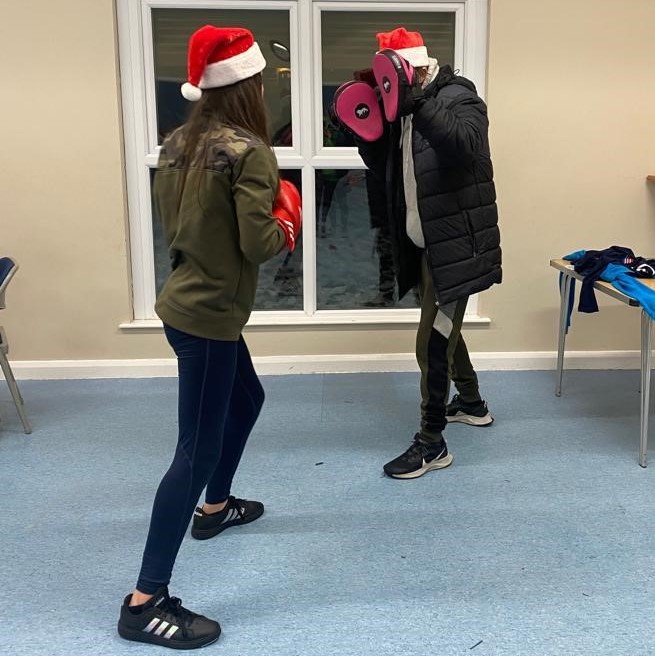 Working in partnership with the Chorley Neighbourhood Team and Fairview Community Centre, Inspire's Detached team have launched a brand-new satellite site in Adlington.
After an increase in complaints of young people getting involved in anti-social behaviour (ASB), the project, based at Fairview Community Centre was launched to ultimately 'make Adlington a greater and safer place to live'.
Running every Friday 6:30-8:30pm with an average attendance of 25 young people, the sessions have been really well received in the local community.
"Feedback has been great and there have been no reports of ASB in the area since it opened"
PCSO Fern, Chorley Neighbourhood Team
Within the first year of Inspire opening, reports of ASB in Chorley and its surrounding areas had reduced by 49%. Whilst this figure was impressive, it showed there was still work to be done, so Inspire's detached programme was created.
Having now been running for four years, the programme typically focusses on the towns surrounding areas such as Adlington, Eccleston and Clayton Brook. They also work with the local council and police to identify areas within the town centre that could benefit from Youth Work presence.
These early engagements are critical in the building of trusted relationships between Youth Workers and young people. The feedback from young people directly has been incredible and has already promoted longer term relationships with some of the hardest to reach families in the area.
It's given us a place to go instead of just being stood out in the cold.
Danny, age 17