We are following the guidance from the NYA (National Youth Agency) which confirms that as an essential service, youth sector activity remains unchanged where COVID secure to NYA guidance standards.
We have marked out 2-metre spacings within the Youth Zone to help young people and employees maintain this distance. We will remain vigilant and enforce this rule as best we can recognising that the participants need to take responsibility for their actions.
All members will need to have their temperature taken prior to entry and put hand sanitiser on – if a member's temperature is 37.8 degrees or higher they will not be granted access to the building. Hand washing /sanitising facilities will be available at many locations throughout the building and regular hand-washing/sanitising will be encouraged.
Each session will be in small controlled groups for a maximum period of 1.5 hours with cleaning and preparation from staff in between sessions.
Additionally, there will be staggered drop offs and collections from the building and we encourage parents/guardians to stay in their car to avoid further contact.We will continue to follow guidance from the government, NHS, Public Health England, Health and Safety Executive and wider stakeholders including the local authority.All plans will be closely monitored and may adjust in response to internal and external factors.

These sessions give young people a choice of fun themed activities including art, sport, media and music while ensuring they stay safe with staggered arrival times, temperature checks, hand washing, limited numbers & social distancing.
Any child wishing to attend a session must be an Inspire Youth Zone member, you can become a member easily – go to our become a member page to find out more.
You may also need to renew your membership. In which case, head over to our renewal page.
Please note: We are kindly asking that you do not turn up at the Youth Zone without a prior booking, as we don't want to have to turn you away!

Junior sessions for members aged 8 – 12.
Senior sessions for members age 13 – 19 (or up to age 25 for young people with a disability or additional need.)
Please only book one session per day, this is to ensure all activities are delivered in Covid-19 compliant bubbles.
Click on the box below to book a session place.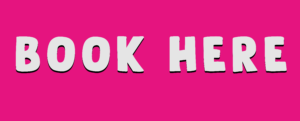 Here are a few things you might like to know before you arrive:
Session Information:
Online bookings will only be confirmed once payment is received (card payments only)
If you'd prefer to pay on arrival please contact reception to secure your place: 01257 228888
As per our Terms & Conditions, we are unable to change or refund any session booked

Safety
When attending Inspire Youth Zone, young people will be taking part in activities in bubbles of 10-15.
We have lots of hand sanitiser stations throughout the building
Staff and volunteers will remind young people to socially distance and wash their hands regularly.
Prices & Times

Monday – Seniors
Tuesday – Junior
Wednesday – Senior
Thursday – Junior
Friday – Senior
Saturday – Juniors
For a full timetable, head over to our Opening Times.
Our Sessions are reasonably priced to ensure that as many young people as possible can come and enjoy the facility.
Each session is only 50p!
Please note: Due to planned staffing levels, we are unable to offer refunds or exchanges.
"I cannot wait for the Youth Zone to open, especially to see my own and other young people's creativity come to life. This is a great chance for all our ideas to be heard." Anne Marie Gaskell

"People have been telling us that our young people need somewhere to go where they can enjoy their spare time and to help them fulfil their potential, this Youth Zone would deliver something exciting for all young people across Chorley. By working together we could create a top class facility, giving our young people somewhere they could be proud of." Chorley Council Leader, Alistair Bradley

"The young people of Chorley deserve an OnSide Youth Zone which will give them a safe and inspiring place to spend their leisure time, and we are on the road to making that dream a reality." Chairman of Chorley Youth Zone, Andrew Turner