Patrons and Ambassadors are key to the success of Inspire. United by a determination to provide the children of Chorley with a world of opportunity, both businesses and individuals come together as a part of 'I'm Inspired' to provide a safe place for young people to become the best they can be.

Kids get a bad rap in society but we believe they are an asset to our town. They are the future generation and with a bit of investment and nurture, being surrounded by positive role models, they can be empowered, active and caring citizens.  
No matter their gender, race, financial status or geographical demographic, we believe that when a child is born, they all deserve equal opportunity and that is what we fight to provide.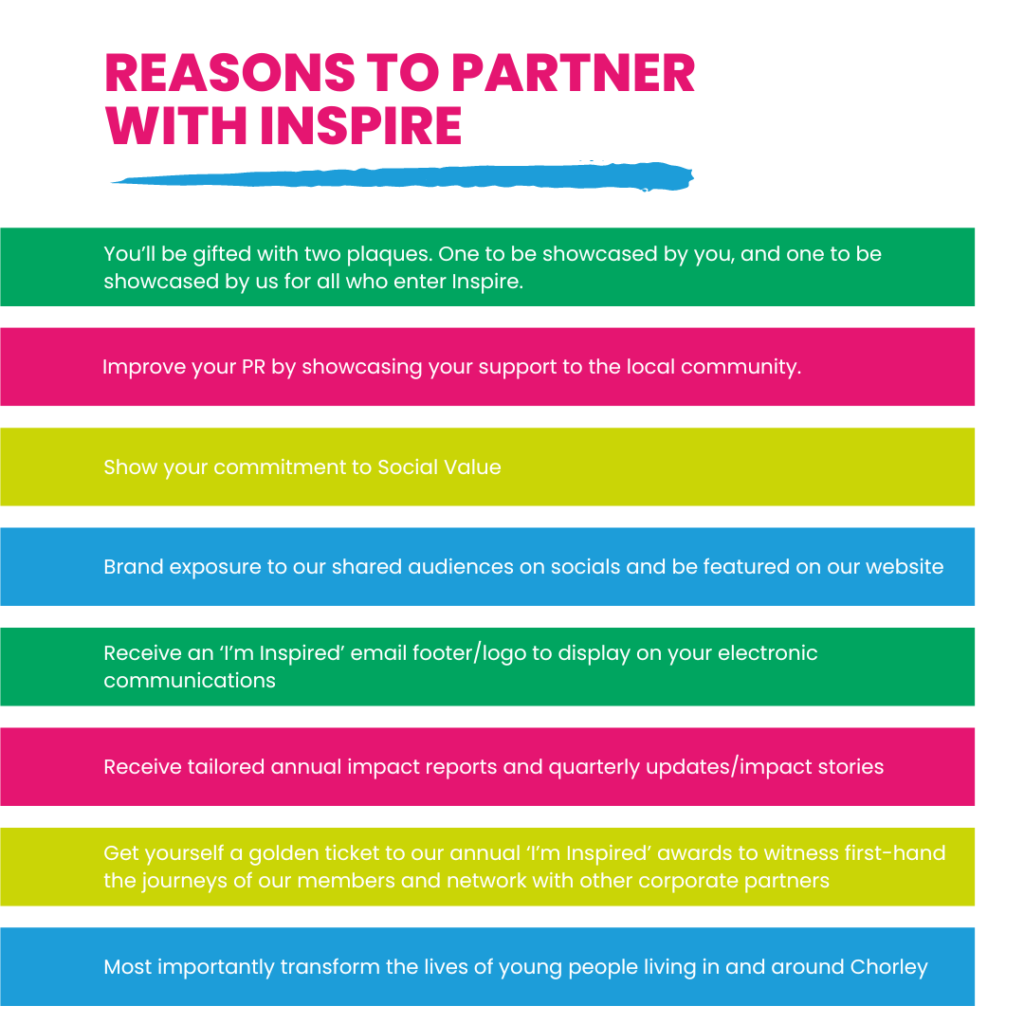 For each visit to our building, it costs us approximately £20 (including staffing, running costs and activity equipment), for every meal we serve, it costs us between £2.50-3.50… but we will never impose this fee on our members. We vow to never charge more than 50p entry and £1 per meal (even then covering the cost for those who would struggle), and to do that we need support to fund the shortfall.
As a Patron or Ambassador of Inspire you will pledge to give between £10-£25k annually for a minimum of 3 years, providing the young people of Chorley, no matter what their background, with 'somewhere to go, something to do and someone to talk to'.
To find out more or to sign on the dotted line
SPECIAL THANKS TO OUR CURRENT PATRONS AND AMBASSADORS