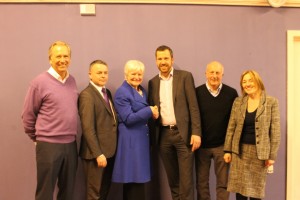 The leaders of both Chorley Council and Lancashire County Council joined representatives from OnSide and The Arts Partnership to express their excitement and commitment to Chorley's new Youth Zone.
The go-ahead for a Youth Zone to be delivered in Chorley was granted late last year which would mean a proposed site on Railway Street, where The Arts Partnership and Leigh Arms currently stand.
The exciting plans would see the 21st century state-of-the-art facility open seven-days-a-week with more than 10 activities taking place at the same time.