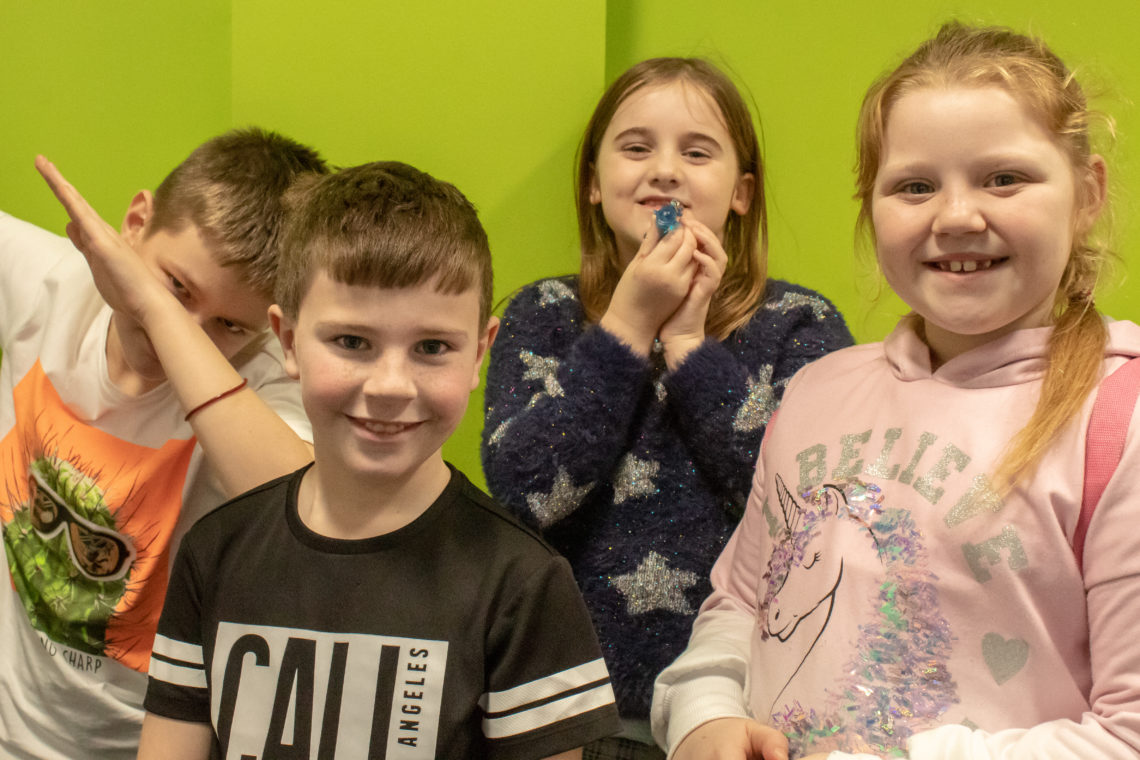 For March's installation of Young Voice, we sat down with Jason Bryers – a Junior Member who at just 12 years old is a whizz on the computer and will be representing Inspire Youth Zone at Chorley Council's Coding Competition this month.
Fresh off designing and coding his own game on the laptop at Inspire, he gleefully accepted the chance to interview for Young Voice and bounced into the interview room, glancing at his watch several times, clearly conscious of not being late for his next activity.
As I began asking him questions though, this polite young man's attention quickly turned to me.
So Jason, how old are you?
12. Well, I turned 12 like a month ago.
And what school do you go to?
Albany Academy.
I believe that you used to live in Buckshaw is that right? Were you born there?
I was born in a hospital I know that! I used to live in Buckshaw a long time ago. All I remember about it is getting my sister's finger stuck in the door and her crying like mad!
Ouch! So how long have you been coming to Inspire Youth Zone?
I'm pretty sure I started coming to this place since it was built, so quite a long time!
So you're 12 now, meaning you're still in the Junior Club?
Yeah and since I'm 12 now, I'm thinking of moving up to the Senior Club but I kind of want to stay in this group because I'm not ready for the next group I don't think. I have a lot of friends in this group who aren't moving up yet!
You certainly don't have to move up until you're ready so don't worry about that!
Phew!
Do you go to Holiday Club when the school's are closed?
Holiday Club? What's that?
I'll take that as a no then!
(Laughs) No!
Well, basically Holiday club is for Juniors at Inspire, and we open during the day when school's are closed from 8am in the morning.
What, like for Juniors on Tuesday, Thursday and Saturday like normal?
No, more like Monday, Tuesday, Wednesday, Thursday and Friday?
(gasps) Whaaaaat? Really?
Yeah! (laughs) So Jason, I've pinched you from the Coding Club today haven't I?
Yep.
And I believe that you're taking part in Chorley Council's Coding Competition, representing Inspire?
Yeah! I'm really looking forward to taking part for Inspire and I'm so excited to code a game or animation there. I'm not sure what it's all about yet though.
Well, I can tell you that it's actually all based around anti-bullying – but that's top secret at the moment!
Oh cool okay, I won't say a word.
Thanks Jason! What are you up to tonight after this interview and Coding Club?
I'm going to the gym… which is in 2 minutes!
I won't keep you too long, I promise!
It's okay. Gym ends at quarter past 5 and then climbing starts at half past, so in between I'll probably go in the sports hall or go into music or even play snooker on the table. No, actually I'll probably go onto table tennis like I did before Coding Club.
Awesome, and what's your favourite thing to do at Inspire do you reckon?
My favourite? I reckon it's Coding Club – because I love computers.
Me too. Well, thanks for taking the time to sit with me Jason. Anything you want to say "on the record" about Inspire?
Ooooh… to be honest, myself, I think that Inspire should up the age for Juniors to 13 because I don't want to leave Juniors!
If you'd like to register a young person at Inspire Youth Zone, you can visit www.inspireyouthzone.org/new-member or if you'd like your young person to feature in next month's Young Voice interview, you can email rob.brooks@inspireyouthzone.org
This interview also featured in Friends of Buckshaw Magazine, March 2019 edition.