Holiday Club
Inspire Youth Zone offers a fun, safe and affordable youth facility for young people aged 8-12 (up to school year 7 only)  during the school holidays, with fantastic activities on offer every single day including a host of sports, games, arts and crafts, cookery club and much more.
Any child wishing to attend our holiday club must be a member of Inspire Youth Zone, you can become a member easily – go to our become a member page to find out more.
Prices & Times
Our Holiday Club is reasonably priced to ensure that as many young people as possible can come and enjoy the facility.
Half day:

(8am – 12pm or 12pm-4pm) – £8

Full day:

(8am – 4pm) – £12

Full day with lunch:

(8am – 4pm) – £14
Please note: Lunch can be purchased from our cafe for an additional £2 per day. Alternatively, members may bring a packed lunch.
Book Holiday Club
Click on the link below to book holiday club places. Please ensure you click here to read the 'Holiday Club Essential Info' before booking your child onto Holiday Club. See the latest Holiday Club schedule here.
Please note you are only able to book onto Holiday Club if your child is a member of Inspire Youth Zone aged 8 – 12. Not a member yet? Not a problem, click here to become a member (£5 annual membership fee).
Our usual junior programme will be operating throughout holiday club on Tuesday & Thursday. If your child is staying for the session after holiday club has finished at 4pm, you must book and pay 50p for the additional session on the day at time of arrival for holiday club. Please note: in the interests of child welfare, children attending holiday club can only stay with us for a maximum of 10 hours. Children must also bring sufficient food & drink or sufficient funds to purchase food & drink for that period of time.
Please note: Due to planned staffing levels, we are unable to offer refunds or exchanges.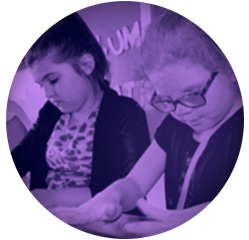 Holiday Club Dates 2020
Holiday Club will run throughout the year in line with the local authority's term dates. Please see below the list of Holiday Club dates throughout the year:
Easter Holiday Club: Monday 6th – Thursday 17th April 2020 (Closed Good Friday, 10th April & Easter Monday, 13th April)
May Holiday Club: Tuesday 26th – Friday 29th May 2020 (Closed Bank Holiday Monday, 25th May
Summer Holiday Club: Tuesday 21st July – Friday 28th August (Closed Bank Holiday Monday, 26th August
October Holiday Club: Monday 26st – Friday 30th October 202
December Holiday Club TBC
"I cannot wait for the Youth Zone to open, especially to see my own and other young people's creativity come to life. This is a great chance for all our ideas to be heard." Anne Marie Gaskell

"People have been telling us that our young people need somewhere to go where they can enjoy their spare time and to help them fulfil their potential, this Youth Zone would deliver something exciting for all young people across Chorley. By working together we could create a top class facility, giving our young people somewhere they could be proud of." Chorley Council Leader, Alistair Bradley

"The young people of Chorley deserve an OnSide Youth Zone which will give them a safe and inspiring place to spend their leisure time, and we are on the road to making that dream a reality." Chairman of Chorley Youth Zone, Andrew Turner