BECOME AN INSPIRE AMBASSADOR
Inspire's Ambassadors provide security and stability to Inspire's structure and help to provide a safe space for the young people of Chorley.
Your pledge of consistent support is critical to the success of Inspire. Such support will ensure that we open the doors with a first class offer, it will provide us with a foundation to develop and maintain excellent services for young people which match the quality of the building. The select group of Patrons is made up with the great and good from Chorley, community leaders whose endorsement and generous support will encourage others to follow.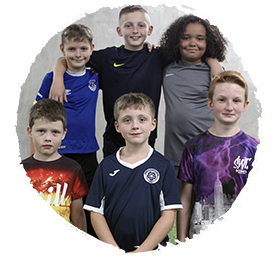 Becoming an Ambassador of Inspire Youth Zone is your chance to invest in the future generations of Chorley!
Inspire's Ambassadors are a very important group of people and businesses with a keen interest in supporting the future generations of Chorley and giving back to the community. They provide vital support to the Charity that ensures young people always have somewhere safe and inspiring to spend their leisure time. They will enable the charity to raise the aspirations, enhance prospects and improve the health and wellbeing of local young people.
CREDITING
Proud Patron plaque for display in business premises
Use of Inspire Patron Logo on all correspondence for duration of gift
PR/Social Media launch of partnership
Personalised 'Patron Spotlight' video
Regular correspondence with Chief Executive & Board
A coveted 'Patron Pin'
Small personal gift from Inspire Members
INSIGHT
Regular key benefit reports relating to the young people in Chorley
Provision of high quality images and quotes of the activities you support for use in your annual reports and communications
Updates with news about the success of projects and the achievements of young people
Cultivate a special relationship through a tailored programme of involvement

Steve Hitchen,  Managing Director of One Stop Hire Ltd. & Board Member and Fundraising Director of Inspire Youth Zone commented, "I was delighted to be able to put something back into the community. I've always lived and worked in the Chorley area and am proud to be involved with such a fantastic charity that makes such a difference to young people's lives"
"I've seen at first hand the huge difference Youth Zones can make on the lives of young people so I jumped at the chance of becoming a patron and getting involved at Inspire Youth Zone. It is a wonderful facility and the staff team are amazing."
Watch our Inspire Ambassador guide video below


"I cannot wait for the Youth Zone to open, especially to see my own and other young people's creativity come to life. This is a great chance for all our ideas to be heard." Anne Marie Gaskell

"People have been telling us that our young people need somewhere to go where they can enjoy their spare time and to help them fulfil their potential, this Youth Zone would deliver something exciting for all young people across Chorley. By working together we could create a top class facility, giving our young people somewhere they could be proud of." Chorley Council Leader, Alistair Bradley

"The young people of Chorley deserve an OnSide Youth Zone which will give them a safe and inspiring place to spend their leisure time, and we are on the road to making that dream a reality." Chairman of Chorley Youth Zone, Andrew Turner