Corporate Partnerships
At Inspire Chorley Youth Zone, we help thousands of children and young people who call Chorley home.
Open when schools are closed, we provide an inspirational environment for our 5,000 young members and for some, a critical lifeline.
More than a 'youth club' Inspire Youth Zone provides an opportunity to make new friends, enjoy a nutritious hot meal and escape the pressures of normal life to focus on what makes them happy.
Providing over 100 activities each week for all young people, regardless of ability or disability, we're sharing skills, building confidence and creating positive experiences. Resulting in both happier, safer and healthier young people and a community the whole of Chorley can be proud of.
But we need your help to continue…
To keep our doors open 40 hours a week, 7 days a week it costs £1.1 million every year and with less than 10% of this coming from statutory funding, we're urging the business community to join us and stand up for Chorley's next generation.

Monthly Donations
A monthly donation from your business will help inspire, nurture and keep safe thousands of young people who call Chorley home. From funding hot healthy meals to ensuring young people always have someone to talk too, your gift can help transform young people lives. Click here to find out more.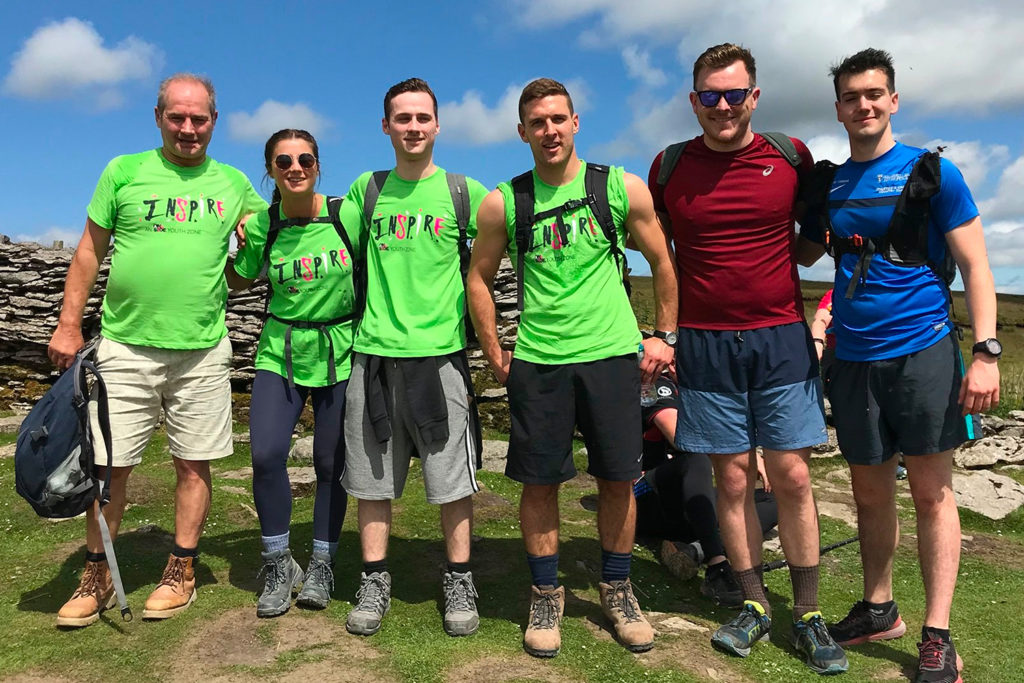 Charity of the Year
At Inspire, Chorley Youth Zone we understand a successful charity of the year partnership should inspire your workforce, support your values and be mutually beneficial. Our SEEING IS BELIEVING tours are designed to engage your colleagues and combined with our experienced account management, PR support and volunteering opportunities we're here to help ensure our charitable partnerships are a huge success. To find out more head over to our Charity of the Year 2021 page.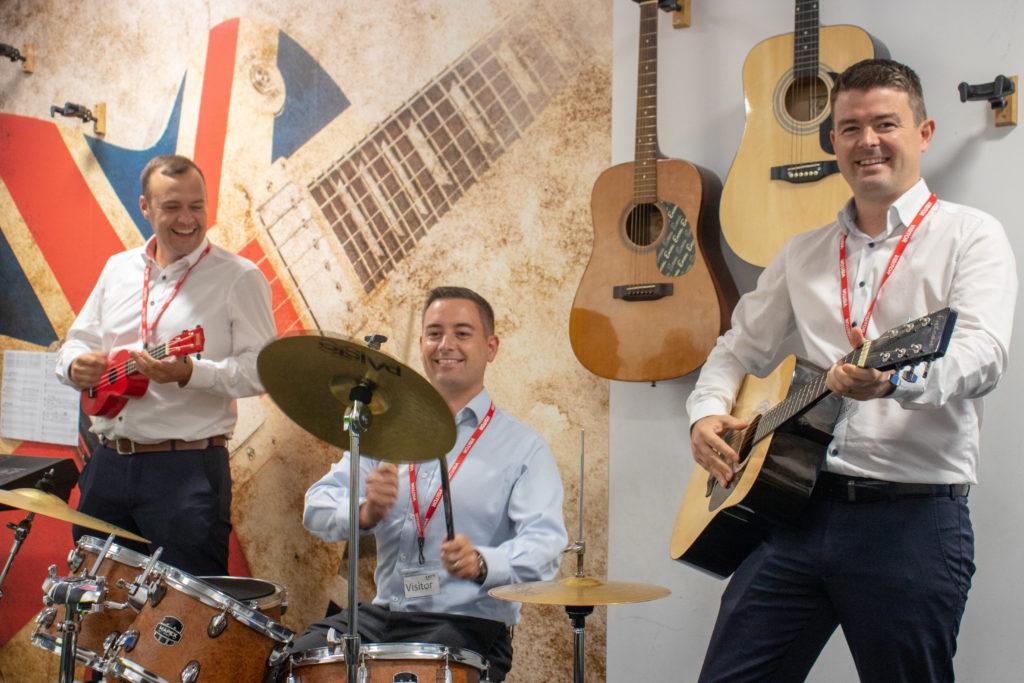 Sponsor a Zone
Inspire Youth Zone is packed full of dedicated zones, each designed and committed to nurturing talent and inspiring our children. From 'Be Tasty' our dedicated learning kitchen, to 'Be Adventurous' our ultimate climbing wall challenge, we really have it all! We're actively seeking sponsorship partners for each of our zones who can make a 2 year sponsorship commitment and help ensure the zones life changing impacts can continue for a generation. Our sponsorship packages include room branding, supportive PR and regular impact reports to help recognise and celebrate how your donation is transforming lives.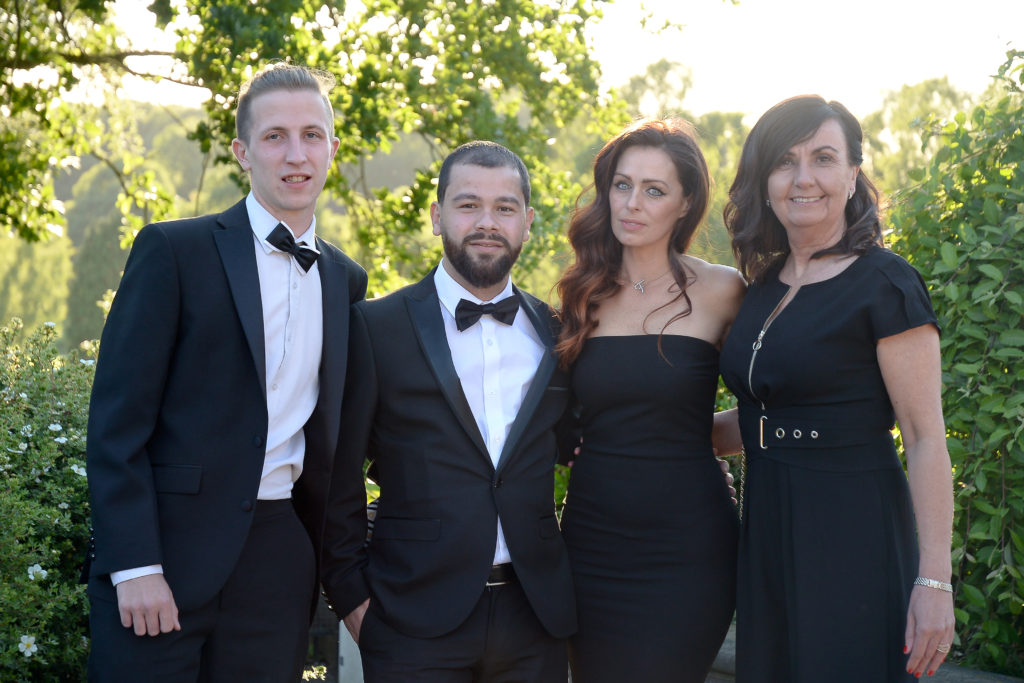 Host Your Own
Get inspired and host your own fundraising event for Chorley Youth Zone! From sponsored hikes to barmy bingo grab your colleagues, go wild and stand up for Chorley's Next Generation. We have everything you need to help you along the way and can provide practical support, Inspire branded t-shirts, even balloons to bring your event to life and make it pop. Remember to tell us you're fundraising for Inspire by emailing the team.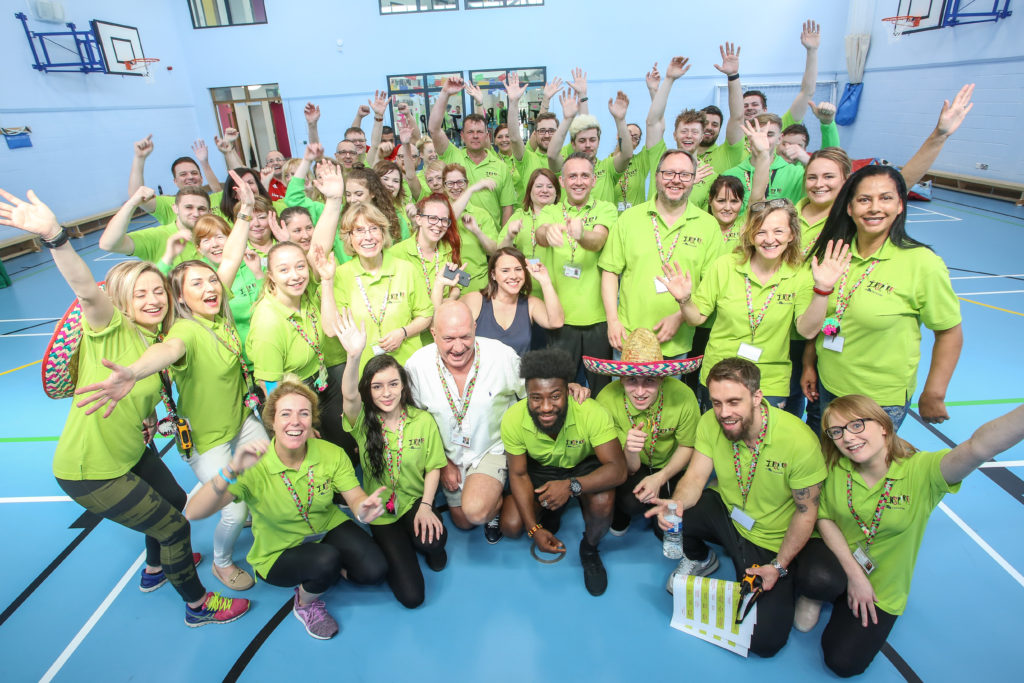 Volunteering
From dedicated opportunities to volunteer directly with the young people that we support or one off corporate volunteering days, Inspire has countless ways our corporate supporters can volunteer their time and make a difference. To find out more about volunteering at Inspire click here.

Get in touch!
Have any questions or want to get involved? Contact our friendly fundraising team today!
Email: fundraising@inspireyouthzone.org
Tel: 01257 228888
Inspire's Business Breakfasts, held quarterly at Inspire Youth Zone, are a great opportunity to network with like-minded business professionals, as well as a great chance to explore the building as see all of the amazing work that takes place at the Youth Zone.
It's a free event that includes a cooked breakfast, tea & coffee and a guest speaker. Check out the video of our first event with guest speaker, Michael Finnigan – CEO of i2i.
If you'd like more information on corporate partnerships or our Business Breakfast events, get in touch with Karen Hunter, Head of Fundraising, via email: Karen.Hunter@inspireyouthzone.org
Or get in touch by clicking here.
"I cannot wait for the Youth Zone to open, especially to see my own and other young people's creativity come to life. This is a great chance for all our ideas to be heard." Anne Marie Gaskell

"People have been telling us that our young people need somewhere to go where they can enjoy their spare time and to help them fulfil their potential, this Youth Zone would deliver something exciting for all young people across Chorley. By working together we could create a top class facility, giving our young people somewhere they could be proud of." Chorley Council Leader, Alistair Bradley

"The young people of Chorley deserve an OnSide Youth Zone which will give them a safe and inspiring place to spend their leisure time, and we are on the road to making that dream a reality." Chairman of Chorley Youth Zone, Andrew Turner