Corporate Partnerships
By choosing a partnership with Inspire, Chorley Youth Zone you will inspire and motivate your team, offering them professional and personal development opportunities, whilst at the same time positively changing the lives of 1000's of young people in Chorley.
At Inspire, we will work together with you to create a bespoke, and mutually beneficial partnership that enables your team to see at first hand the difference your involvement with the Youth Zone is making to future generations of young people.
Partnering with a local charity that reaches all young people aged 8-19yrs (and up to 25yrs for those with a disability) in our local community will allow your business to fulfil its Corporate Social Responsibilities by:
Developing your employee's skills, including communication skills and team-building activities.

Offering volunteering opportunities within the Youth Zone.

Increasing brand awareness through positive local PR.

Attract, motivate and retain engaged and productive employees.

Increasing sales by associating products and services provided with a worthy cause.

Attracting new customers by becoming part of a growing network of like-minded local businesses.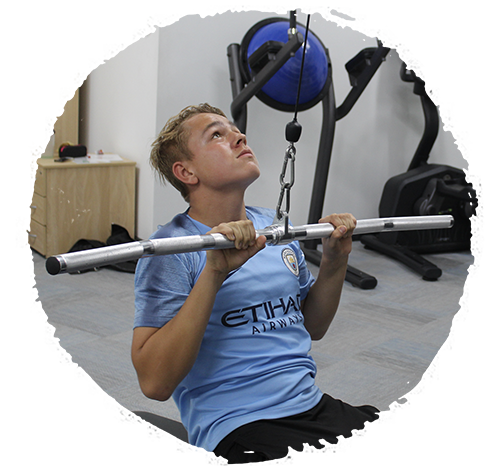 Inspire's Business Breakfasts, held quarterly at Inspire Youth Zone, are a great opportunity to network with like-minded business professionals, as well as a great chance to explore the building as see all of the amazing work that takes place at the Youth Zone.
It's a free event that includes a cooked breakfast, tea & coffee and a guest speaker. Check out the video of our first event with guest speaker, Michael Finnigan – CEO of i2i.
If you'd like more information on corporate partnerships or our Business Breakfast events, get in touch with Sara Eltman, Fundraising Manager, via email: Sara.Eltman@inspireyouthzone.org
Or get in touch by clicking here.
"I cannot wait for the Youth Zone to open, especially to see my own and other young people's creativity come to life. This is a great chance for all our ideas to be heard." Anne Marie Gaskell

"People have been telling us that our young people need somewhere to go where they can enjoy their spare time and to help them fulfil their potential, this Youth Zone would deliver something exciting for all young people across Chorley. By working together we could create a top class facility, giving our young people somewhere they could be proud of." Chorley Council Leader, Alistair Bradley

"The young people of Chorley deserve an OnSide Youth Zone which will give them a safe and inspiring place to spend their leisure time, and we are on the road to making that dream a reality." Chairman of Chorley Youth Zone, Andrew Turner