As a charity, Inspire Youth Zone relies on a wide variety of support and donations.
If you share our belief that all young people should have something to do, somewhere to go and someone to talk to, then fundraise with us to raise aspirations and support the next generation to realise their potential. We are extremely grateful to everyone who supports us to make our work possible, and all of you who share our passion.
Why raise money for Inspire Youth Zone?
Inspire Youth Zone provides a safe place for young people. We're dedicated to providing the best quality delivery and giving the young people of Chorley somewhere to go, something to do and someone to talk to.
Whether you can raise a little or a lot, every donation to Inspire helps to secure our future and improve the future of our young members that attend every single day. Don't just take our word for it, listen to what Councillor Alistair Bradley had to say.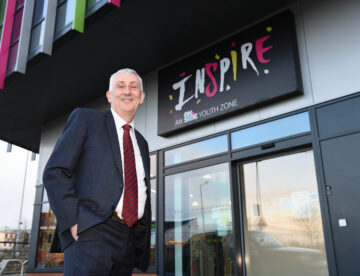 Speaker of the House of Commons and Member of Parliament for Chorley Sir Lindsay Hoyle…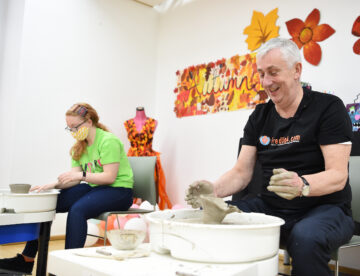 Chorley's Youth Zone is set to benefit from a fully equipped pottery studio – after…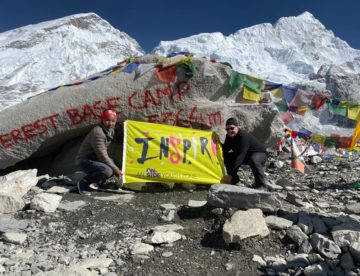 Andy Turner MBE, Chairman of Chorley Group, climbed over 17,000ft in his bid to raise…
"I cannot wait for the Youth Zone to open, especially to see my own and other young people's creativity come to life. This is a great chance for all our ideas to be heard." Anne Marie Gaskell

"People have been telling us that our young people need somewhere to go where they can enjoy their spare time and to help them fulfil their potential, this Youth Zone would deliver something exciting for all young people across Chorley. By working together we could create a top class facility, giving our young people somewhere they could be proud of." Chorley Council Leader, Alistair Bradley

"The young people of Chorley deserve an OnSide Youth Zone which will give them a safe and inspiring place to spend their leisure time, and we are on the road to making that dream a reality." Chairman of Chorley Youth Zone, Andrew Turner