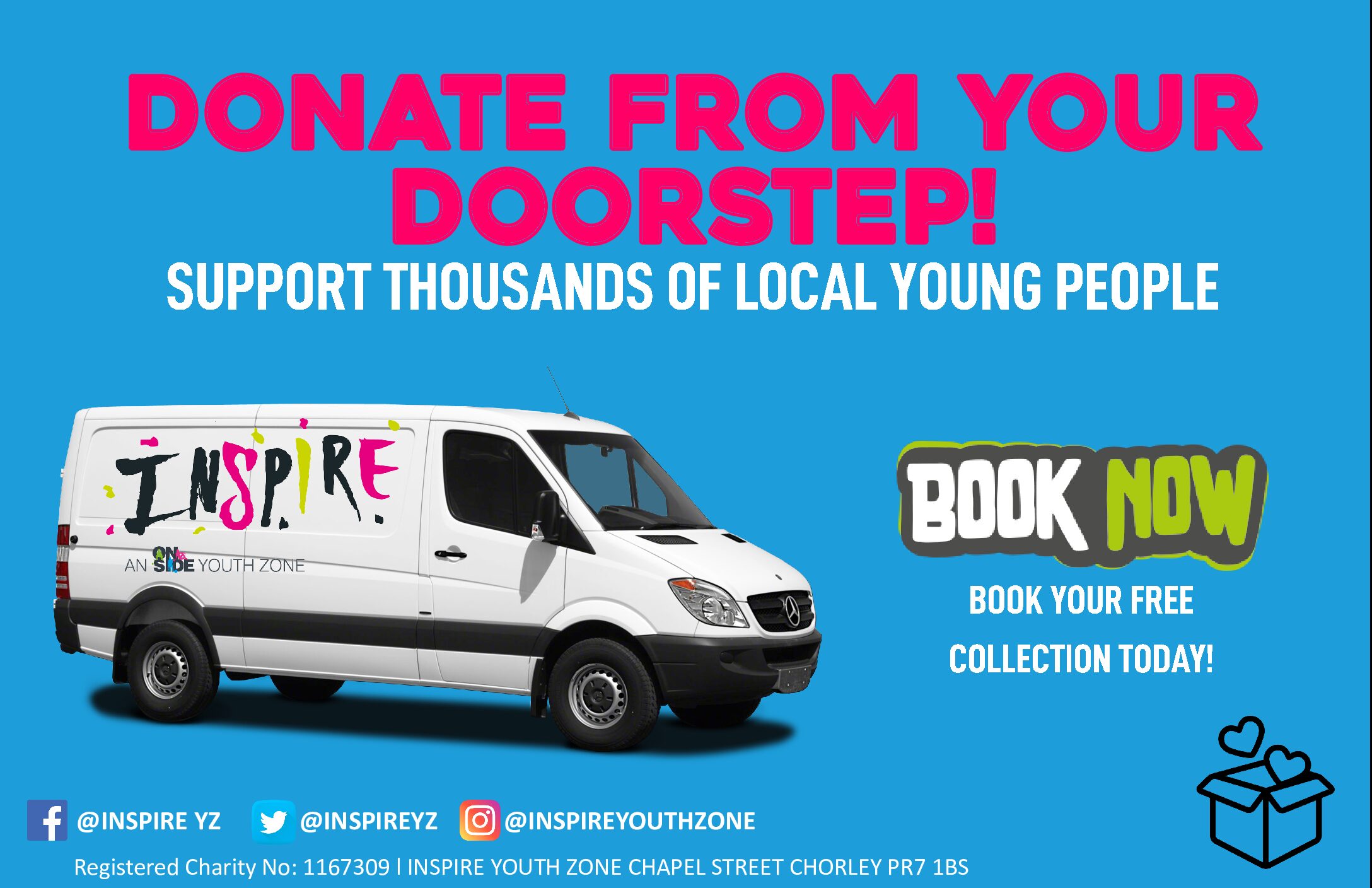 Declutter your home and support thousands of local young people with our brand new
doorstep charity collection service!
We've set up a service to help you get rid of your unwanted goods, without you leaving your doorstep.
Whats more, with a little Inspire magic, we will transform your preloved items into cash to help Inspire Youth Zone during these uncertain times!
Simply box/bag up your items, book your collection day below and leave on your doorstep for our charity volunteers to collect.
We're happy to collect the following items…
• Mobile phones (working and non working)
• Books
• DVDs & CDs
• Computers & Games Consoles (working and non working)
• Laptops
• Clothing and watches
• Lego
• Electronic office equipment
Unfortunately, we're not quite ready to accept other items at this time but hope to widen our range very soon.
Prefer to drop off your unwanted items at the Youth Zone? Please email preloved@inspireYouthZone.org and we'll be happy to arrange a safe and socially distant drop off.
Recycle your trash into charity cash and enjoy your clutter free home!
Please note to help us maintain current government guidance around social distancing, all items must be left outside your household. Our volunteers will not be able to enter your home to help move bulky items.
CONTACT US
Book your free Preloved collection below…

Please send all correspondence to:
Inspire Youth Zone
Chapel Street
Chorley
Lancashire
PR7 1BS